Products tagged with 'picture wall'
Bring drama and impact with large illuminated backwalls, U-shapes or seamless 90° corner walls using Embrace+; the premium portable LED tool-free system. Comes in a selection of sizes and is linkable so Embrace+ can fit and brighten-up any size event.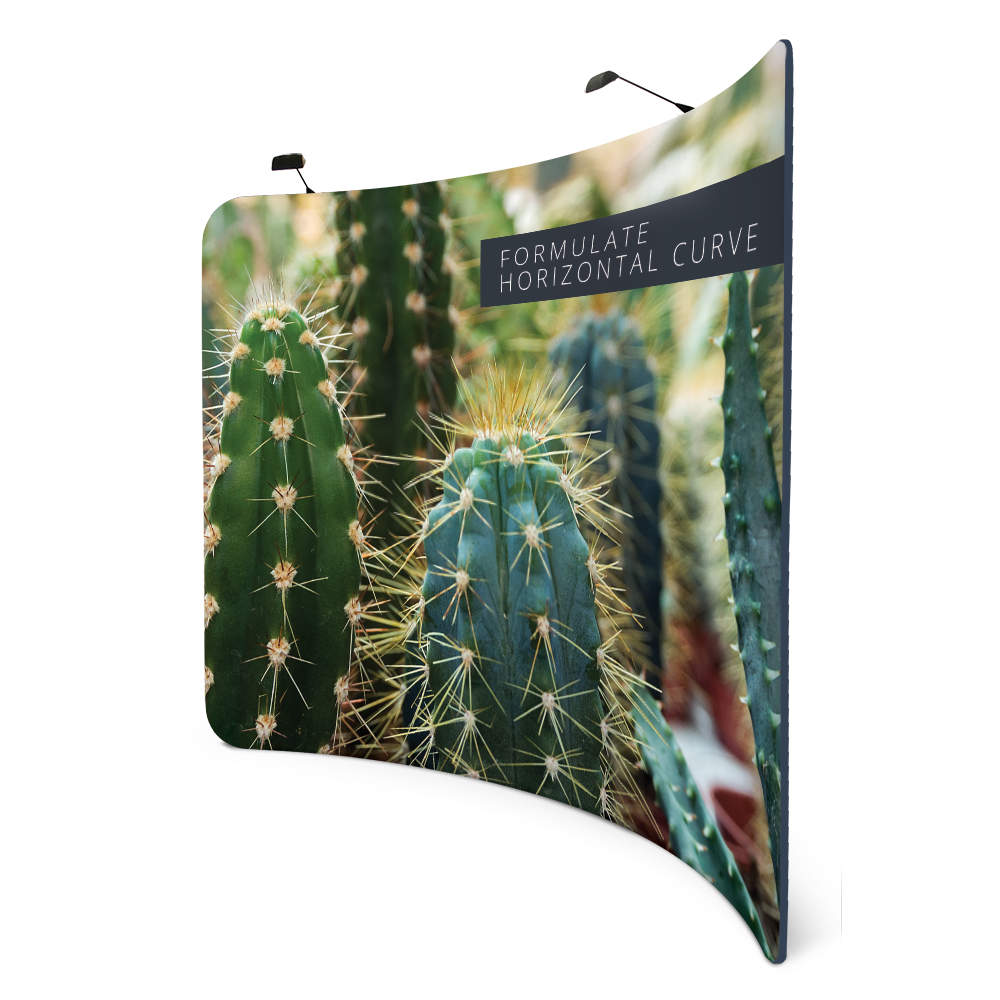 Formulate Horizontal Curve displays are an eye-catching shape, constructed of lightweight 30mm diameter push-fit aluminium tubing, combine with a zipped tension-fit graphics for tool-free impressive backwalls. Formulate displays offer a variety of great shapes with clean lines, ideal for creating picture backwalls or defining areas in rooms by screening or zoning. The optional double-sided tension fabric graphics perfectly contour the shaped aluminium structures and maximise your brand message.