Products tagged with 'balcão direito'
BESTSELLER
Durable lightweight hop-up counter, quick and easy to assemble with a single wrap around fabric graphic which stays on when collapsed and packed away. The unit is fitted with a beech effect counter top and provides a perfect welcome for guests.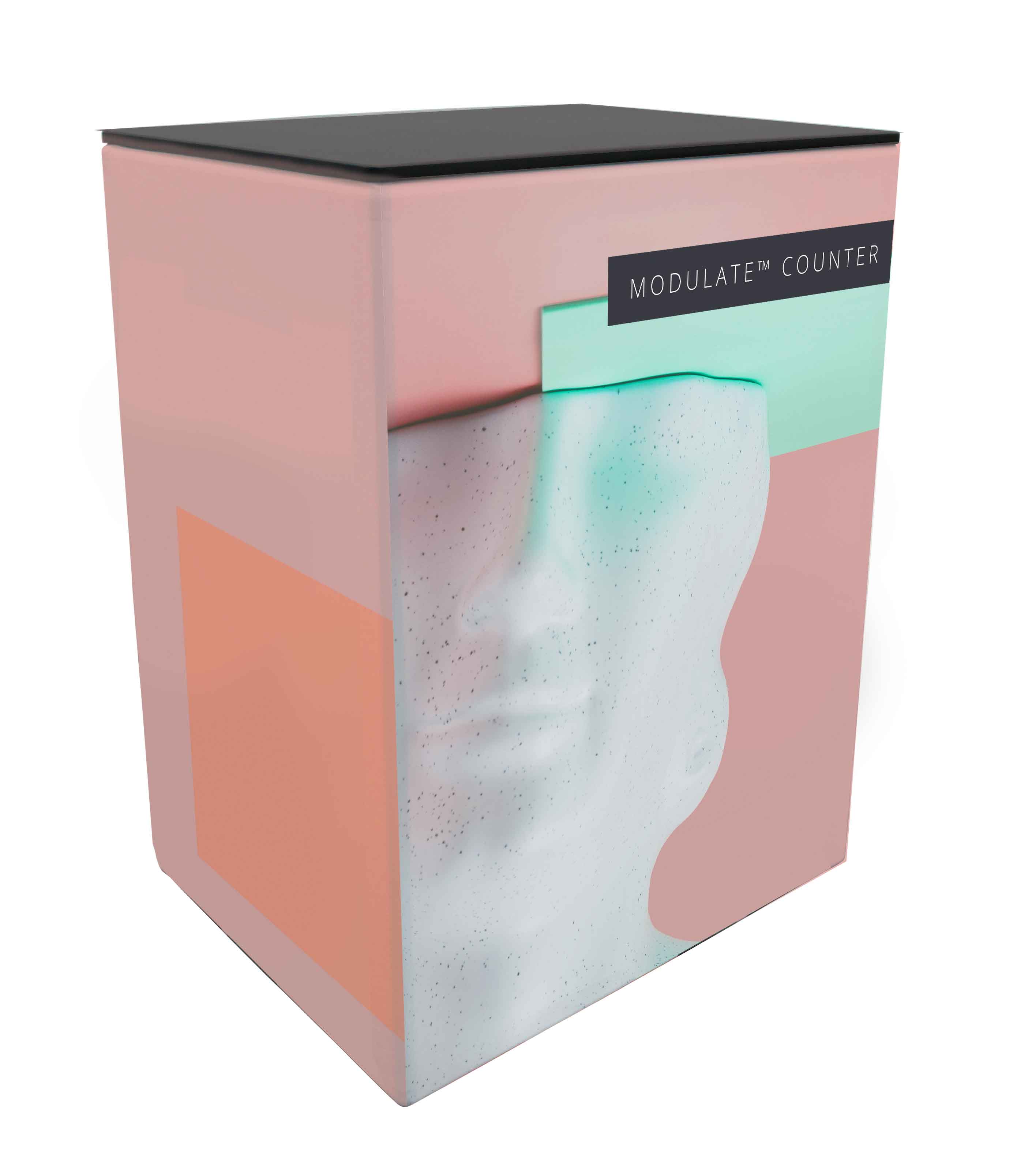 Modulate™ Counter consists of an innovative aluminium tubular frame, countertop, and printed tension fabric graphic. Powerful magnets encased inside the frame enables two or more counters to connect using simple magnetic principles. The counter can be used on its own or combined to make a long reception or bar area. Modulate™ Counter can be deployed in minutes, thanks to the tool-less construction. The printed tension fabric graphic will either sit on or under the countertop to suit the application.
The Embrace+ Backlit Counter is a double-sided portable unit that can be quickly deployed and will add impact to any event or exhibition stand. The counter comprises of four main components: the collapsible white aluminium powder coated frame, the LED curtain lights, the countertop and a set of optional SEG tension fabric graphics. The backlit LED curtain lights provides consistent illumination with no black spots and are powerful enough to illuminate both sides of the frame, without the need to add an additional LED curtain lights.