Products tagged with 'pvc pult'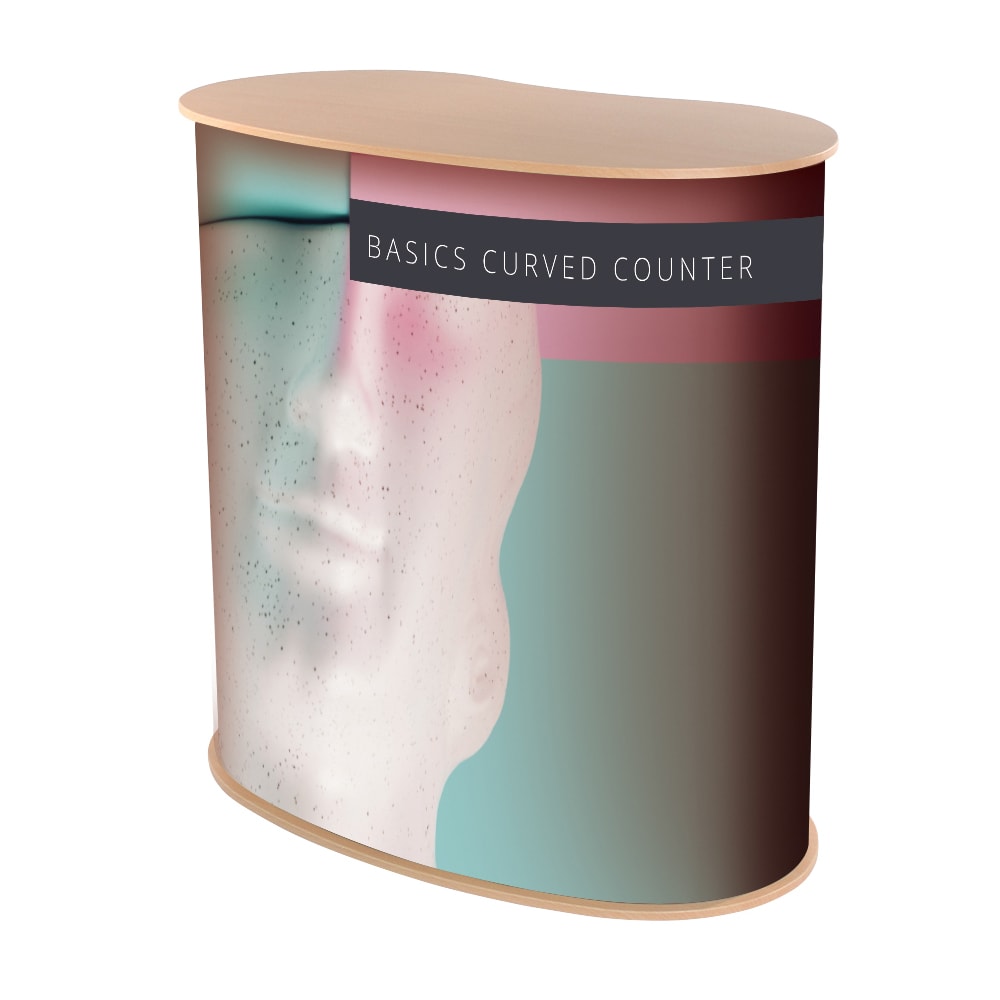 With a Double-D shape countertop, the Basic Curved Counter delivers a functional and stylish look which is perfect to use for a reception desk or meeting point. The Counter is made from a rollable Corex tambour wrap to create the curved shape which push-fits into the thermoformed countertop and base. A graphic can also be applied to the curved base to promote a message or brand. There is an opening for storage at the rear of the unit.
Tornado is constructed from a lightweight frame with tambour graphic wrap, making it a very portable promotions counter. Additional features such as support poles and header panel give a brilliant finish and high visibility. The hollow base can be filled with water or sand to ensure it is stable and secure in outdoor environments.