Products tagged with 'curved counter'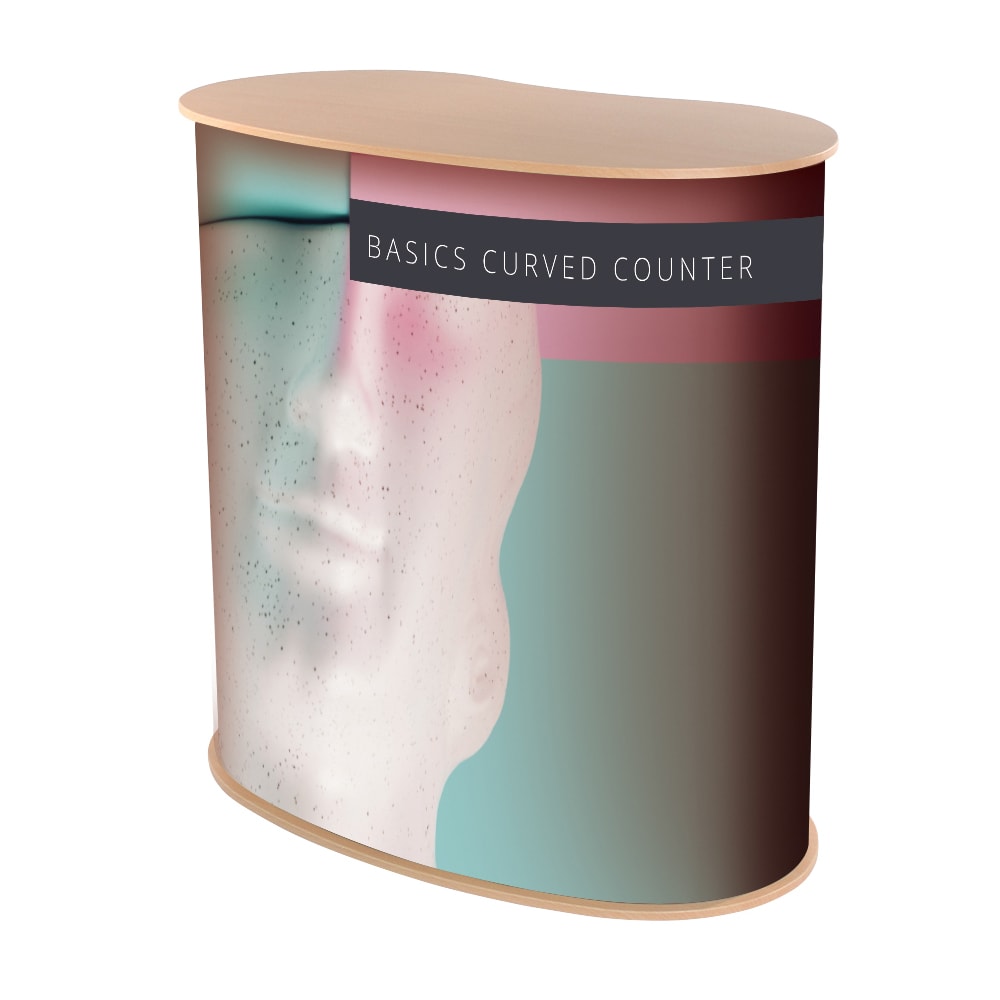 With a Double-D shape countertop, the Basic Curved Counter delivers a functional and stylish look which is perfect to use for a reception desk or meeting point. The Counter is made from a rollable Corex tambour wrap to create the curved shape which push-fits into the thermoformed countertop and base. A graphic can also be applied to the curved base to promote a message or brand. There is an opening for storage at the rear of the unit.
An elegant and solid counter made from Vector profiles. Perfect for exhibitions, and events, the counter is made from an aluminium frame with rounded corners for maximum graphic coverage. Unit accommodates a single fabric SEG graphic and is manufactured to order.